ARRONDISSEMENT
Thinking about visiting Paris?
Find out what an arrondissement is before you go!
Paris unlike other places is dutifully  earmarked by what they call Arrondissement –Pronunciation: (ah-rohn-dees-mawn).  An Arrondissement is a subdivision of a department in France or district of certain areas of large French cities, in particular Paris.   The word arrondissement comes from the French verb arrondir (to encircle).
Paris has approximately 20 arrondissements, which start at the center of the city and spiral out clockwise. The 1st through fourth arrondissements make up the historic center of the city.
Each ARRONDISSMENT has its own flavor regarding lifestyle and food.
Here are a few highlights of a couple of the districts.  Which district you decide to visit when in Paris will be determined by what you are interested in experiencing.
 For example the 1st arrondissement is the "heart" of the city. This is an area packed with touristic must-sees.  Located along the right bank of the Seine, it is one of the oldest neighborhoods in Paris. Here you will find the Louvre and Tuileries Gardens – the gardens are public & located right next to the Louvre Museum and the Place de la Concorde.
The Louvre
Tuileries gardens-a place to relax, read and lounge for the Parisians and for us after a long day touring the Louvre.
What to look for:
For first-time visitors trying to get around Paris and some other cities in France, the word "arrondissement" (or Arr) inscribed on most street signs, preceded by a number (1 through 20) might seem perplexing.  But once you learn that the number indicates the area you are in, it becomes a much more manageable situation.
In Paris, the arrondissement is marked above the street name (usually placed on a plaque on the building closest to a street corner). Once you get use to locating these street plaques, you can easily figure out where you are.  Additionally, there can be street signs directing you to points of interest in addition to the plaque.
Each arrondissement has a significant value to the city.  For example: The 6th Arrondissement, sometimes called the St. Germain District, is lively with some of the best shopping in Paris as well as historically notable restaurants and a hangout for bohemians and intellectuals.
A former rendezvous eatery for the Paris literary crowd is Les Deux Magots and it is still a popular spot to dine in the 6th arrondissement.
A perfect curb side restaurant – my sons enjoyed the great food, good weather and lots of people watching when eating outside.
Les Deux Magots, 6 Place Saint-Germain-des-Prés, 75006 Paris, France
The 7th arondissement is famous for its tourist attractions, such as the Eiffel Tower and Hôtel des Invalides, as well as for its many amazing museums, such as the Musée d'Orsay and Musée Rodin.
Hotel des Invalides – built during Napoleon's reign and is still in use today.  The dome is veneered in real gold.
You might even want to experience Paris on a bike!  Parisians love to get around their city on bikes and scooters.  I had a great time seeing Paris on my bike.
The Eiffel Tower
Here we are at the very top of the tower – The green grassy mall area below was closed due to an important soccer match and the government felt it would be a security threat if people congregated there.  Normally, this whole area is full of people taking pictures of the Eiffel tower, having picnics, or lounging and relaxing on blankets. 
Musée d'Orsay, Paris, France – housed in a grand railway station built in 1900.
"The Thinker" sculpture:  Musée Rodin in Paris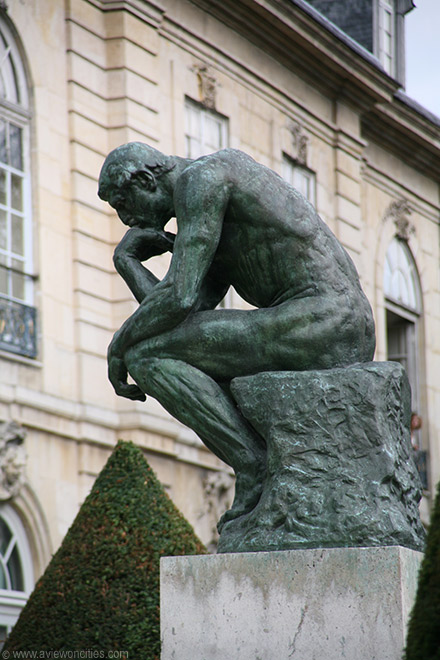 3rd Arrondissment is where The Picasso Museum is found, and many 17th century mansions that once housed the noblest families in Paris.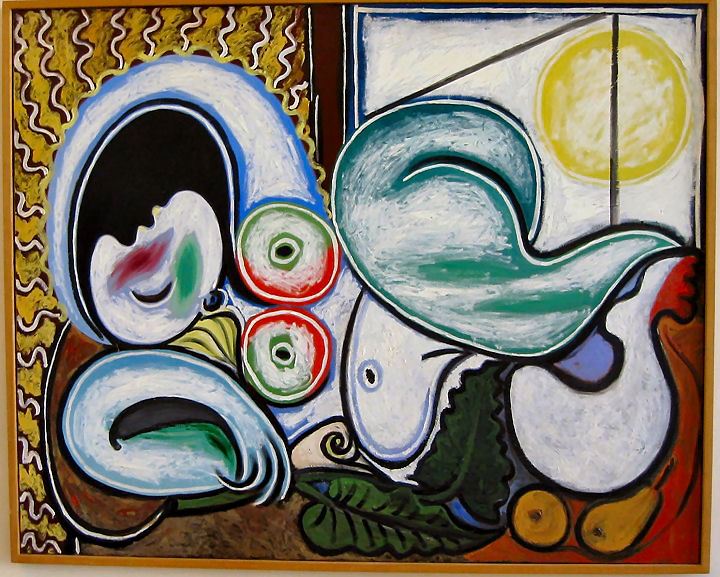 So whatever your interest, PARIS has a district for everyone.  The best tip is to get a street map that identifies the importance of each district, choose a place to stay near that area and then start your Parisian journey.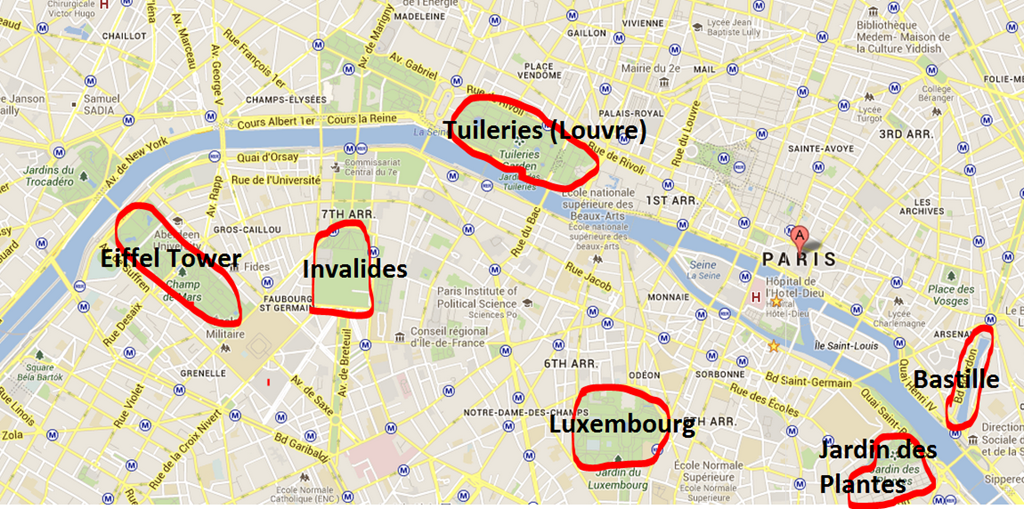 Paris is a BIG city.
 It is important to have a game plan or you can really get into a situation quickly where you are spending more time trying to figure out where you are and trying to get where you want to be– if you have not put some thought into the day and how you will get from point A to point B.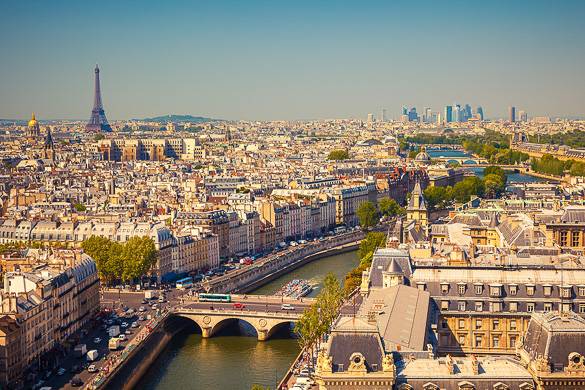 This post is a little snippet of France and what it has to offer. Do a little research and you will have probably the most wonderful trip of your life.
Au Revoir!  A La Prochaine!!
note:  most pictures in this post are my own, however for the sake of informational use some have been borrowed from websites such as pinterest