Holiday Drinks – Cocktail Hour
Holiday Drinks for the cocktail hour are made special by incorporating regional aspects into the drink – Such as,
Champagne or Prosecco!!
Prosecco is made in Italy,
Champagne in France.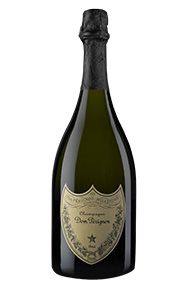 But there's more to it than just country of origin. 
Champagne is a product of the Champagne region of France and is made using Chardonnay, Pinot Noir and Pinot Meunier grapes. A standard pour, which is … Prosecco wine, on the other hand, originates from the village of Prosecco, located near the city of Trieste in northeastern Italy.   In reality though, ONLY only sparkling wine made in the Champagne region of France can be called Champagne.  So there immediately is the difference.
Taste of one or the other is strictly personal preference and like Champagne, Prosecco has grades ranging from very dry to very sweet – You may have to experiment and "experience" several types to decide what best suits your palate.
Here are three Holiday Cocktail recipes for you to try – One using either/or and one strictly using Champagne or Prosecco!  Enjoy.
Winter Champagne cocktail:
This years cocktails need not be FUSSY.  Like this winter cocktail  using Champagne OR Prosecco:
1 ounce freshly squeezed clementine juice or orange
1 fat peel clementine or orange
2 dashes orange bitters or Aperlo
4 ounces Champagne or Prosecco, very cold/chilled
Directions:
In a Champagne flute or coupe, add your citrus juice. Squeeze your citrus peel to express the oils around the rim of the glass. Drop the peel into the glass. Add the bitters or aperol and the rosemary sprig and pour in the chilled bubbly of your choice!
Blackberry Ombre Sparkler made with

CHAMPAGNE
INGREDIENTS:
1 cup Blackberries, fresh
4 sprigs Rosemary or thyme – fresh
1 cup Sugar & gold baking

sugar for rim of glass

1 bottle Champagne

1/2 cup of gin

1 cup Water

Directions:

In a small saucepan, bring blackberries, water, and sugar to a boil.  Reduce heat and simmer for 10 minutes, until the blackberries are soft and the simple syrup has turned to a bright pink/reddish color. Remove from heat, drain blackberries, and allow to cool.  This step can be done well in advance as this simple syrup will keep for at least a week in the refrigerator.

Prepare your champagne glasses.  For the gold sugar to adhere nicely just run a little butter around the rim.

Next, begin by adding 1 ounce of gin to each champagne glass.  Next drop two blackberries in each glass, followed by 2 ounces of homemade blackberry simple syrup. Fill the rest of the glass with champagne and top with a sprig of rosemary or thyme in each glass. Voila!

Aperol Spritz made with

Prosecco

Ingredients

Ice cubes
3 oz. chilled & very cold Prosecco
2 oz. Aperol
Splash of sparkling water unflavored or blood orange
orange slices for garnish or cranberries/cherries/sprig of rosemary

Directions:

Fill a high-ball glass or tumbler with ice – about 3/4 full

Add the Prosecco first, then the Aperol. Add a splash of San pellogrino blood orange or unflavored

Garnish with the orange slices or holiday color choices like cherries/cranberries or springs of rosemary or thyme

Serve immediately – Should be served very cold

********************************************************

For the holidays remember our French culinary shop

Aubergine Antiques, 251-928-0902

French champagne buckets and bowls

and crystal champagne glasses!!  Call us to see what is in stock now for the holidays or stop by our shop located on DeLaMar Ave. in downtown Fairhope AL.

Au Revoir!  A La Prochaine!!