Louis Philippe Mirrors – il est si bon
The Louis Philippe Mirror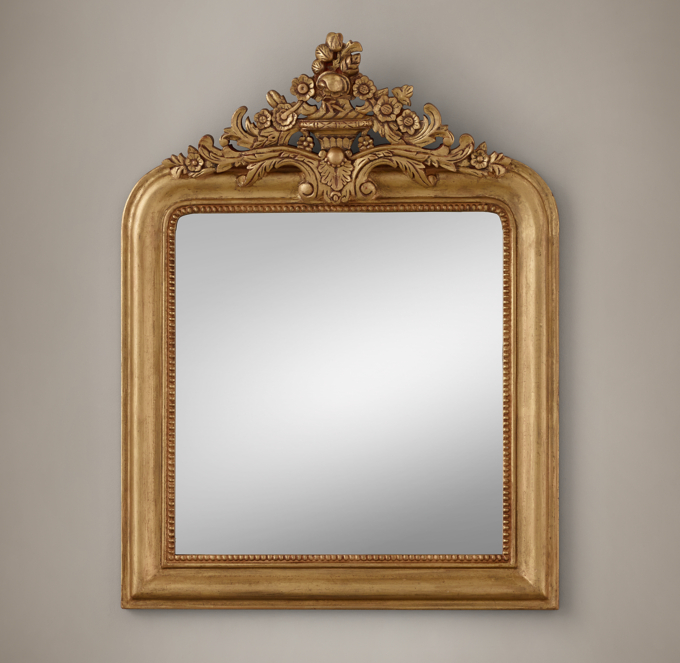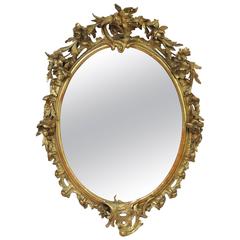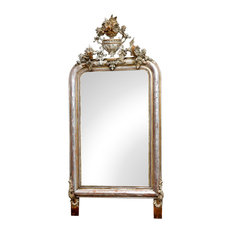 The "Louis-Philippe" period (when Louis Philippe mirrors were crafted)  was during the reign of Louis Philippe I, who was the King of France from 1830 to 1848.
Louis Philippe ruled France with the support of the bourgeoisie.  His middle class manners earned him the moniker "Citizen King" and may have influenced the not so glamorous style that bears his name. And while this style is typically not opulent, the simple lines and overall attributes of these type mirrors make them remarkably beautiful.
Louis Philippe mirrors are easily recognizable because they typically have soft, rounded edges, and may feature a variety of different styles and decorations such as gold or silver motifs, cherry wood finishes, Greek designs, or beaded detailing along the frames.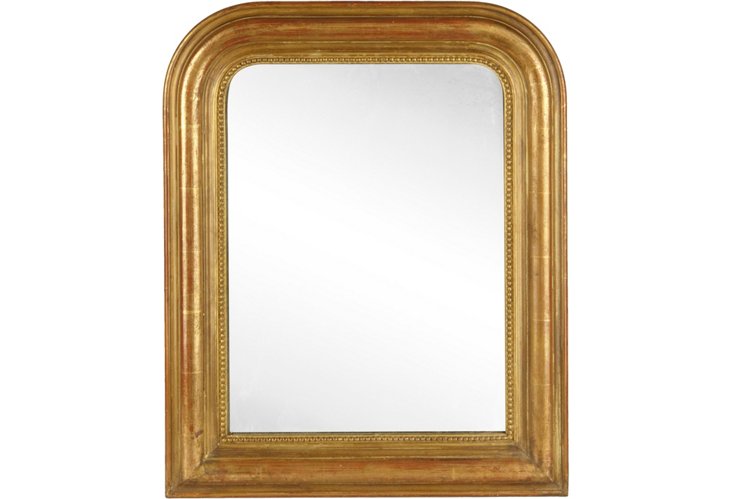 A typ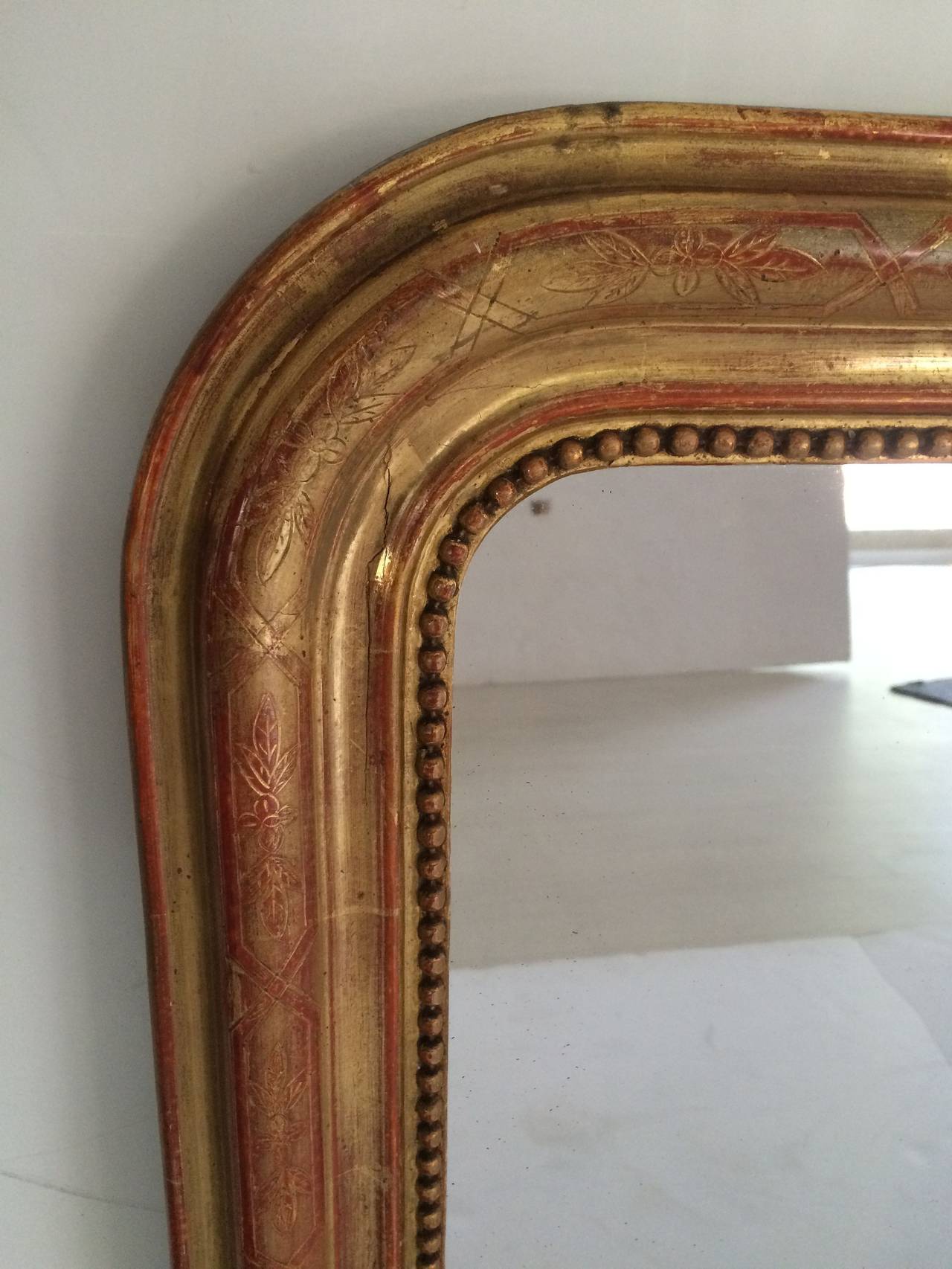 ical Louis Philippe mirror has either geometric patterns or floral patterns etched into the frames. The hints of red that can be seen on some of the frames is where the gild has rubbed off to the point that the traditional red rabbit glue can be seen through the gild.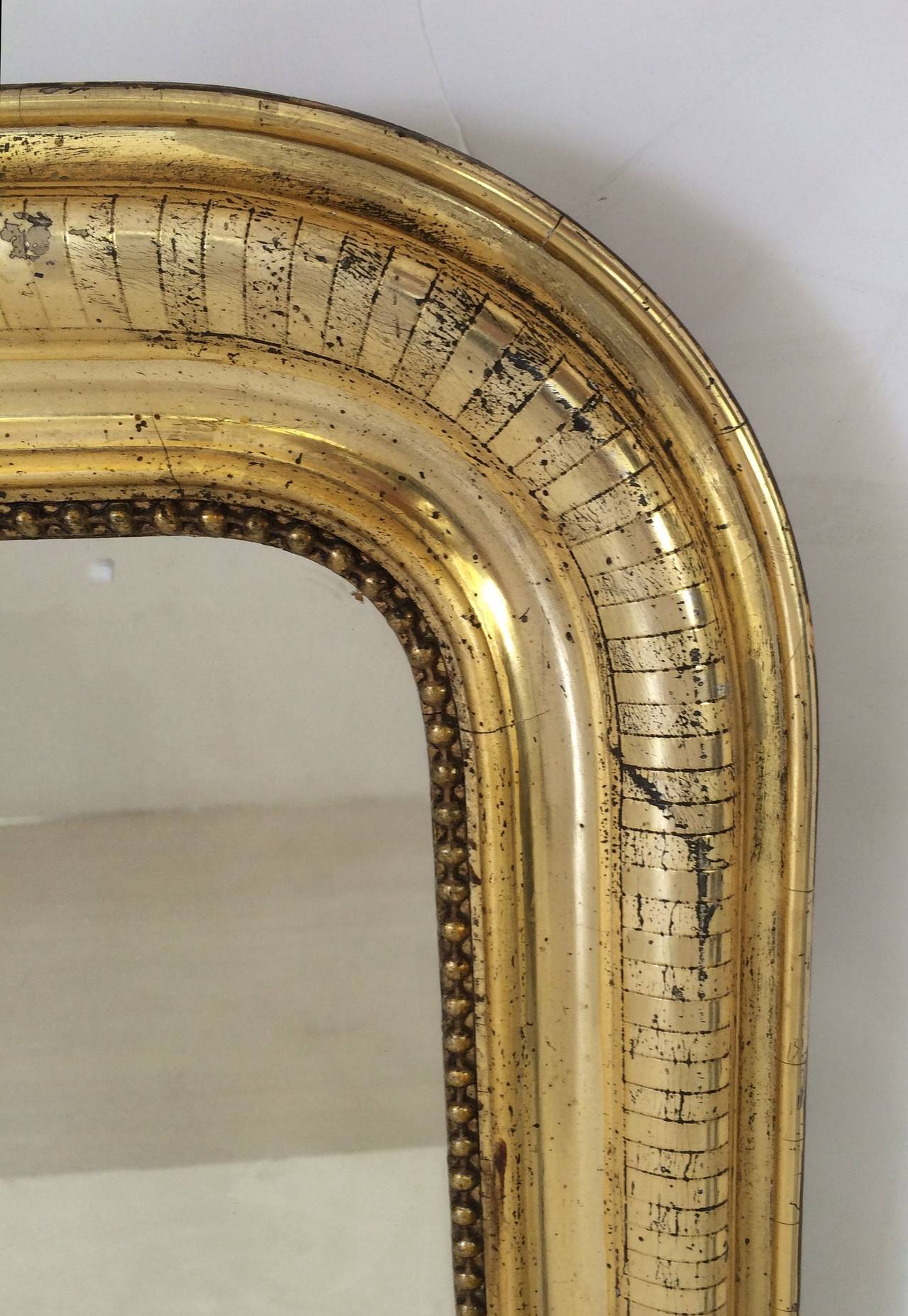 A French Louis Philippe mirror with a serpentine shaped top is very attractive and rather rare.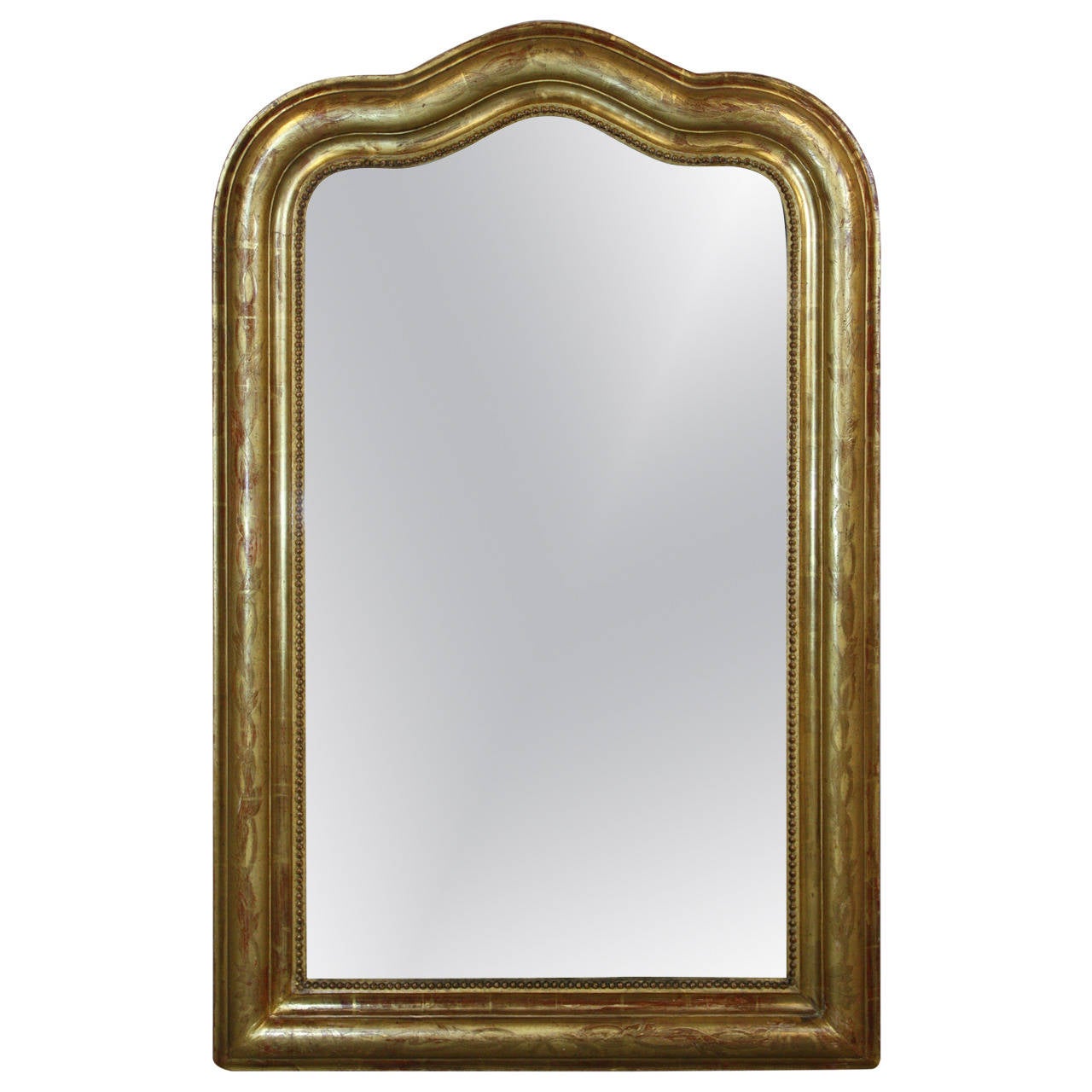 At Crown and Colony Antiques you will find a large supply of mirrors in the Louis Philippe style.  We carry a variety of sizes being very simple in style to very ornate.  Many of our mirrors will have an adorning cartouche or pediment at the top of the mirror.  This additional touch adds elegance and dresses up the mirror making it appropriate for any room.
The cartouche was often placed so it protruded away from the frame.  This was done to take advantage of all natural light during the day and the fire and candle light at night because during the 18th century this was of supreme importance.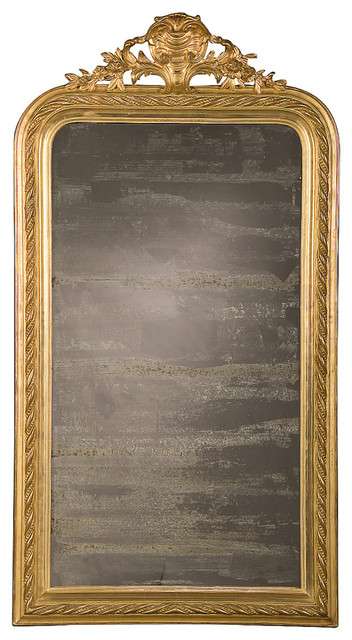 Some cartouche are large and elaborate while some remain modest and directly centered in the middle top portion of the mirror.
These type mirrors are stunning and can be appropriately used in bathrooms, kitchens, foyers and living rooms.
Below, a glimpse of the mirror room at Crown and Colony.
                                                                 Louis Philippe style mirrors not only come in the gold tone, but can also be found with silver tones.  Crown and Colony carries both.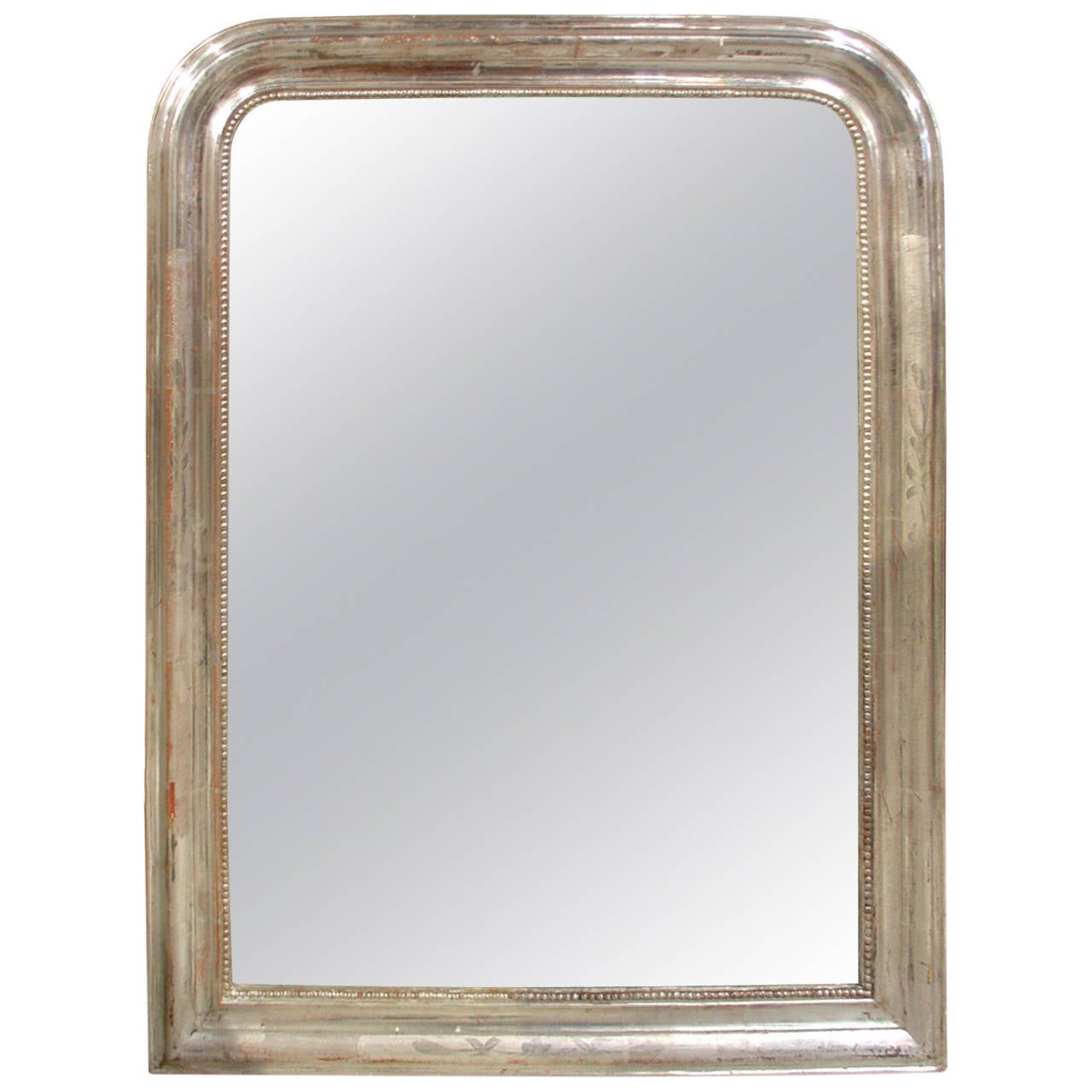 The silver Louis Philippe mirrors (a pair) below arrived on our latest container.  They are stunning and have a simple cartouche.
If you love this style, please view the many mirrors found at Crown and Colony Antiques https://www.crownandcolony.com — You can't go wrong with a Louis Philippe!!
Au Revoir!  A La Prochaine!!